Our boats stand for technical sophistication, luxurious design and a commitment to the values of ecological sustainability. During the almost 20 years of the company's existence, we have always looked ahead – with technological innovation and developments today, for tomorrow's world.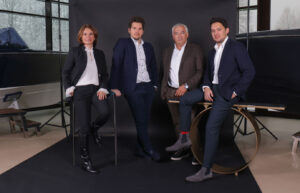 A family business
As a family business, we act upon the values and traditions we hold dear. They are what drives us on, every day. And, most importantly of all – our employees, business associates and above all our customers, all know that our word is our bond.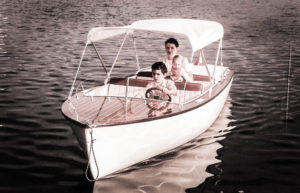 History
Marian Boats was established by Ion Marian in the year 2000. Back then we specialised in repair and maintenance services, but quickly shifted focus to utilise our craftsmanship skills and passion for detailed planning to create a new pillar – the manufacture of boats we developed ourselves. In 2004, the company moved from the original rented workshop to our current location, where we have been manufacturing, storing and exhibiting luxury yachts ever since.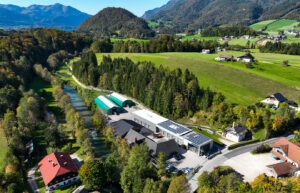 Philosophy
Our clear commitment to sustainable energy today, is a symbol of our vision for tomorrow. This is what drives us on. We are strongly influenced by the love of our home, the Salzkammergut region and aim to contribute to the purity of our lakes and the protection of the environment, now – and for generations to come, with boats and boating powered by sustainable energy sources – far beyond the borders of St. Wolfgang.
The use of the latest technologies driven by continuous innovation shows that today we are already thinking about tomorrow, today.
We ensure water quality remains high with boats powered by renewable energy sources.
Electric motors driven by renewable energy sources are the future of mobility.
Technology
New technology – for the sake of the environment
We firmly believe in the power of renewable energy. That's why we specialise in the manufacture of luxury boats powered by electricity. Technically, the batteries built into our yachts are comparable with those used by Tesla. So you can cut across the water with a smile – and a good conscience.