The Marian M 800 Spyder is the bowrider version of our successful flagship. Our boat designers have given the revolutionary electric yacht a new deck design that is second to none. In the area of ​​the foredeck, an additional seating and lying possibility with direct access has been created, which considerably extends the space. Another milestone in boat building has been set that perfectly complements the Marian fleet.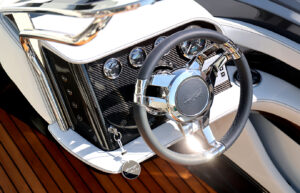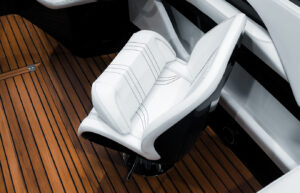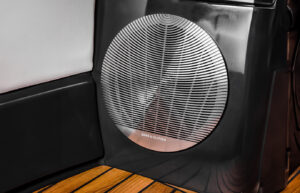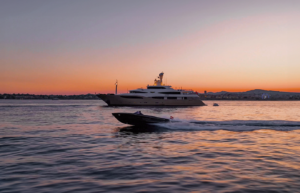 Noble and exclusive - in materials and styling
In the Marian M 800 Spyder, precision meets elegance and optimal use of space. The high-quality materials, such as specially selected leather, are perfectly processed and at first glance convey the extremely high quality standard that is a matter of course for Marian yachts and their unusual design.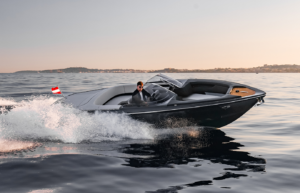 The finest in elegance and performance
Every Marian M 800 Spyder is always handcrafted exactly according to the customer's requirements. The color, equipment, materials and all conversions and fixtures can be individually selected. Regardless of whether it is made of fine fittings or high-quality teak – every Marian M 800 Spyder is as unique as its future owner.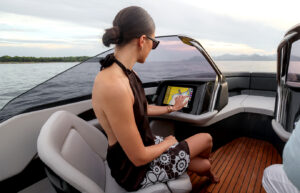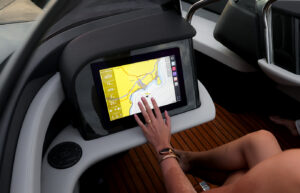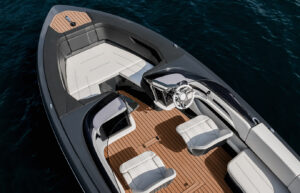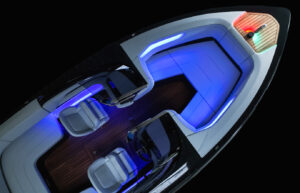 Design that breaks new ground
The Marian M 800 Spyder is the ultimate in design and driving dynamics. The hull specially developed for the series guarantees maximum efficiency and range, the newly designed front deck extends the space available, and the driving experience is always impressive thanks to powerful drive technology and the latest lithium batteries.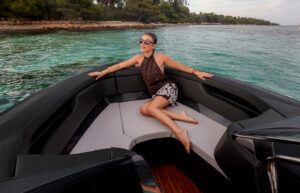 Optimal space
In order to create even more space for the passengers, the bow was completely redesigned for the Marian M 800 Spyder. It includes an additional seating or lying area, which considerably extends the space available. Easily accessible, comfortable and perfectly matched to the entire yacht, this feature is a visual pleasure!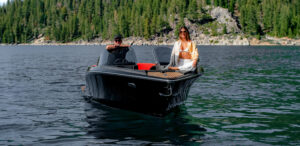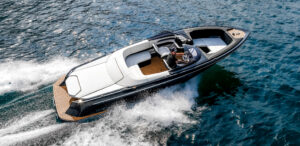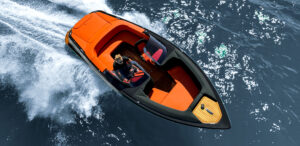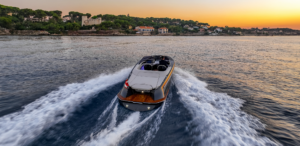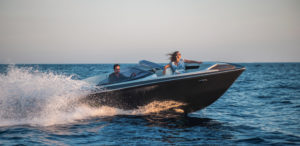 Power
Calculate the range
Range depends on the specific conditions on every trip. Actual range and speed can be reduced by additional loads, wind, current, the pilot's driving style, as well as by the age and condition of batteries, engine and propeller. All ranges have been calculated for an available battery capacity of 80%.
M 800 Spyder
Technical specs
Length

7,90 m

Width

2,50 m

Weight

1.300 kg upwards

Motor power

60 kW, 100 kW, 125 kW, 150 kW shaft drive

Batteries

Lithium Batterien up to 125 kWh

CE Certification

C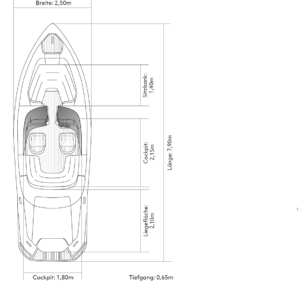 Be inspired?
Book a test drive