Enjoy the genuine Capri feeling with the Capriole 700 cabin electro-yacht. It's the perfect electric boat for sun-loving outdoor enthusiasts. The cabin can seat three to four people and converts conveniently into a luxurious sleeping space.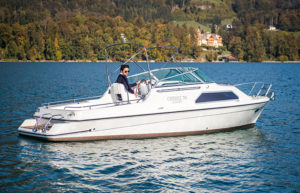 Capriole feeling
The soft-top awning can be removed and stowed away very easily. The Capriole 700 is a genuine all-rounder.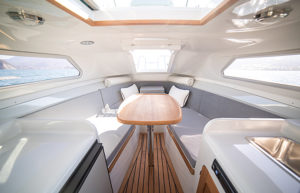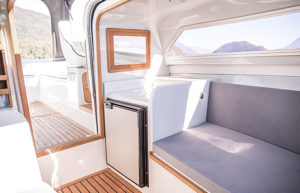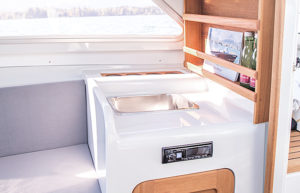 Stylish interior
The cabin can seat three to four people. If necessary, it can be converted into a sleeping area and offers some very special technical features.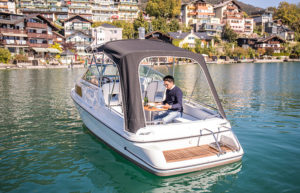 Comfort and elegance
The Capriole 700 is comfortable, suitably roomy and immensely practical. The sophisticated planning space usage ensures every centimetre of this electro-yacht is utilised effectively, without compromising on design quality.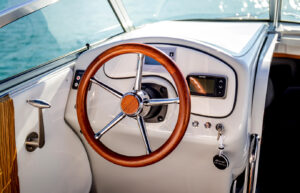 Excellent finishing
When building our electro-yachts, we only use the very best materials and most exquisite fabrics. This eye for detail ensures first-class design receives a first-class finish.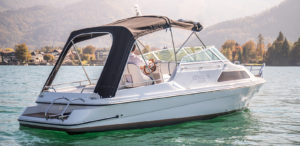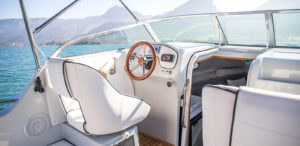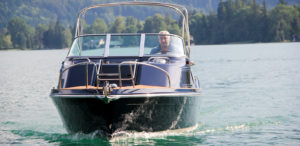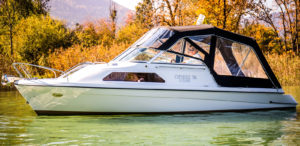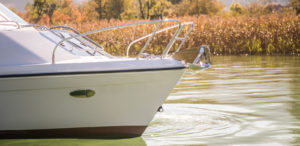 Plenty of space with seating for six people
The cabin can be easily converted into a sleeping area
Sophisticated finishing with premium materials around the entire boat
Power
Calculate the range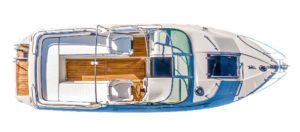 Range depends on the specific conditions on every trip. Actual range and speed can be reduced by additional loads, wind, current, the pilot's driving style, as well as by the age and condition of batteries, engine and propeller. All ranges have been calculated for an available battery capacity of 80%.
Capriole 700
Technical specs
Length

7,00 m

Width

2,45 m

Weight

1.500 kg upwards

Motor power

4,3 kW - 10 kW underfloor

Batteries

AGM or lithium batteries

CE certification

D (sheltered waters)
Capriole 700 equipment
Brochure

Be inspired?
Book a test drive