The Magic 640 is a product of intensive development. Boat designers and technical specialists for electric motors have cooperated closely to create an electro-yacht that is extremely stable in action on all kinds of inland waters. The crowning glory of the Magic 640 is a perfectly balanced use of space for the cockpit, sunbathing area and swim platform.
Price starts at € 60.720,-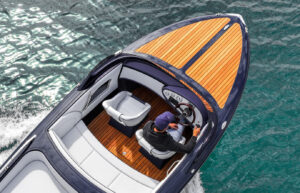 High-speed boating pleasure
At a top speed of 53 km/h, the Magic 640 packs a considerable punch beneath a stylish and elegant exterior. Optimised hull design enables the boat the slice its way through the water and begin to glide with consummate ease.
Perfect design
The pioneering shape of this electro-yacht and the seamless integration of various components make it a masterpiece of boat-building craftsmanship. The swim platform is built into the hull and completes the rear of the boat, where the ladder simplifies reboarding after a swim.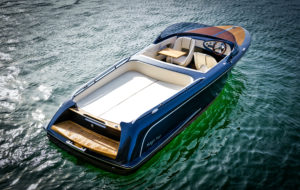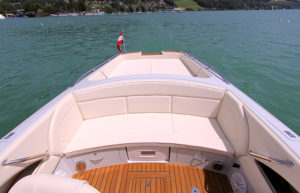 Supreme functionality and aesthetics
The sunbathing area is 1.85m long, offering plenty of space for an extended and comfy lie in the sun. If it gets too hot, the built-in soft-top sun roof can be raised in seconds – followed down by an ice-cold thirst-quencher from the fridge drawer.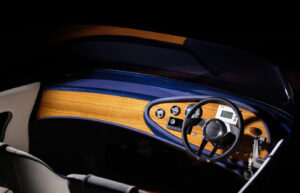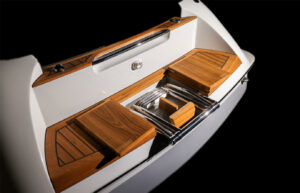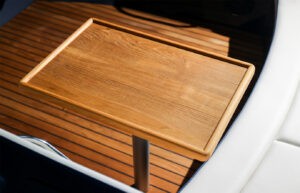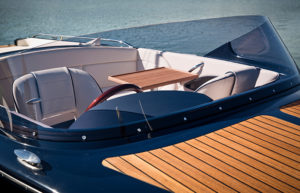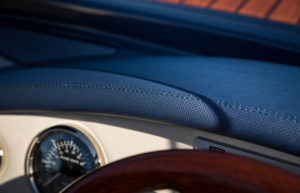 High-end finish in teak and mahogany
There are two classy wood finishes available with the Magic 640: Teak and mahogany. Both look magnificent in combination with the chrome-trimmed control panel lights and onboard computer.
Magic 640
The Marian Magic 640 at Lake Starnberg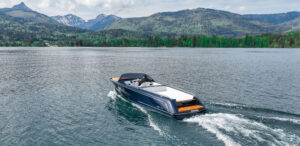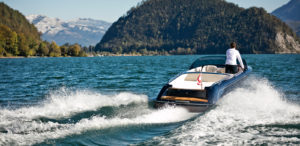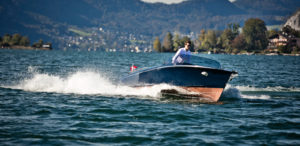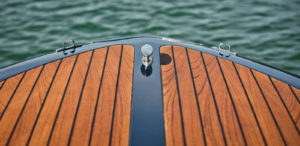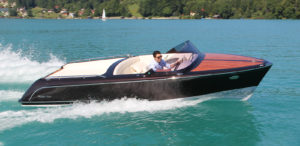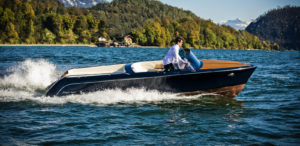 Extremely stable in motion and glides silently across the water
Invitingly spacious sunbathing area of 1.85 metres (length)
All features finished with premium-quality materials
Power
Calculate the range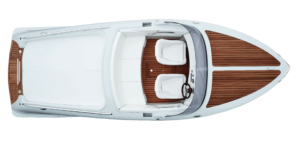 Range depends on the specific conditions on every trip. Actual range and speed can be reduced by additional loads, wind, current, the pilot's driving style, as well as by the age and condition of batteries, engine and propeller. All ranges have been calculated for an available battery capacity of 80%.
Magic 640
Technical specs
Length

6,40 m

Width

2,20 m

Weight

1.000 kg upwards

Motor power

4.3kW to 10kW underfloor, 20kW to 100kW shaft drive

Batteries

AGM batteries up to 10kW, lithium batteries from 20kW upwards

CE certification

D (sheltered waters)
Magic 640 equipment
Brochure

Be inspired?
Book a test drive