Dezember 2018
New model in 2019: Marian announces revolutionary electric boat.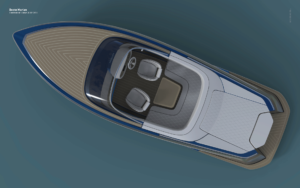 "The beginning of a new era"
Our team has now been cooperating with a group of highly-renowned designers on a new electric boat for over two years. The new boat sets pioneering standards in design and ride dynamics. The specially developed hull enables this highly efficient electric boat to travel greater distances and reach optimal final speeds. Our close cooperation with Piktronik, the motor manufacturing specialists, ensures the boat is equipped with the very latest technology. Many of the relevant details are still confidential. Nevertheless, for customers the wait will soon be over. The official launch is scheduled for spring 2019.
Back to overview